中國中學生作文大賽(香港賽區) National Essay Writing Competition (Hong Kong)
Oct 18, 2023
恭賀本校6C班莊永妍同學在2022-2023中國中學生作文大賽(香港賽區)中榮獲高中組銀獎!莊同學以「世界另一端的吶喊」為題創作, 歡迎閱讀同學的得獎作品。
Congratulations to ZHUANG YON ZAO from S.6C, who won the Silver Award in the Senior Secondary Section of the 2022-2023 National Essay Writing Competition (Hong Kong)! ZHUANG created a composition titled "The Shout from the Other End of the World". Please see below to read her award-winning work.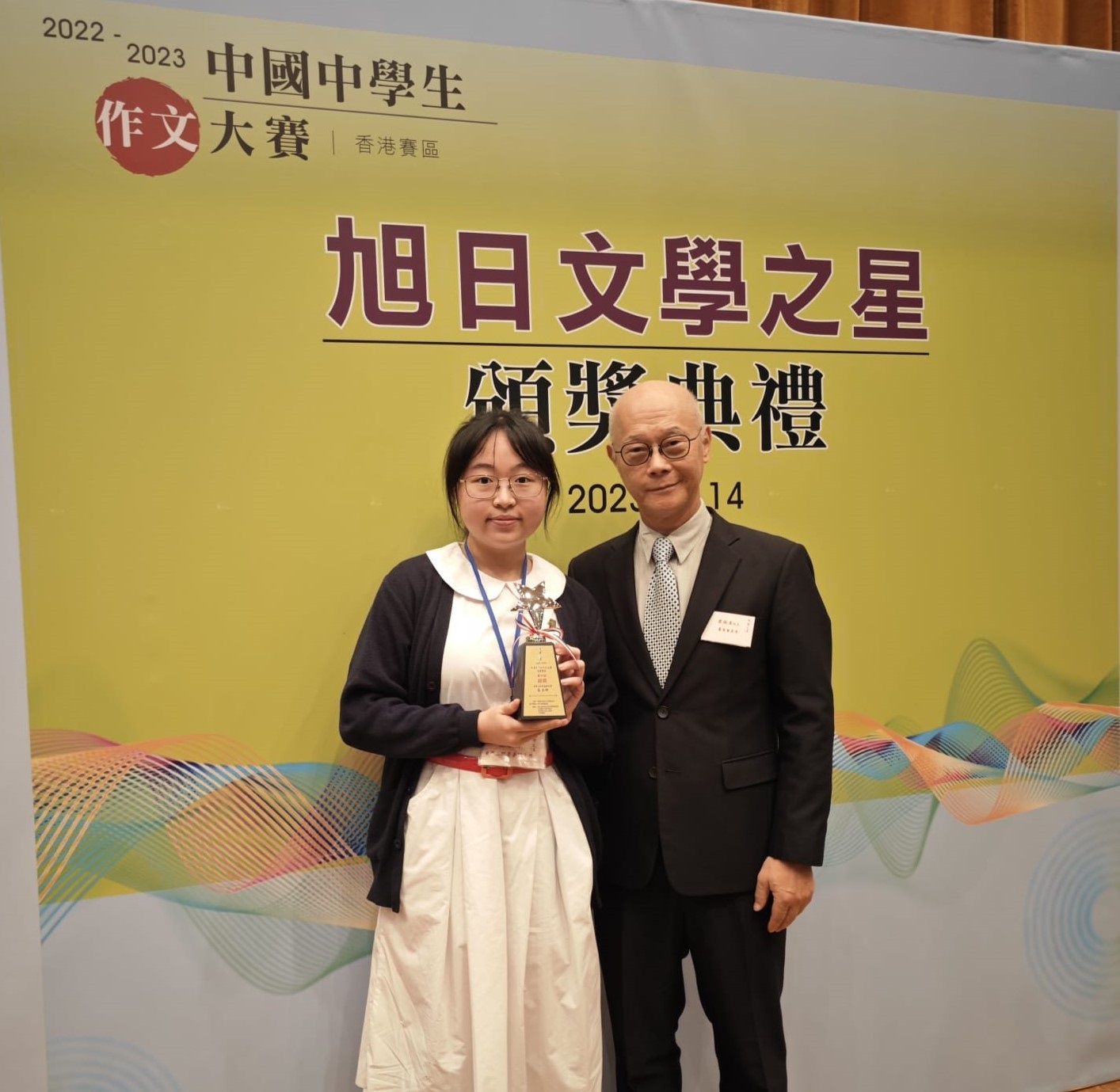 莊永妍同學與比賽籌委會委員叢蔣漢校長合照留念。
Our student ZHUANG YON ZAO took a commemorative photo with Principal CHUNG CHIANG HON, who serves as a member of the competition's organizing committee.