2022年10月28日下午,中六級學生參加由升學就業輔導組舉辦的聯招與非聯招經驗分享會,當日邀請了15位校友分享備試心得、選科策略及大學生活。
On 28th October, our F6 students spent a fruitful afternoon together with 15 alumni who shared their valuable exam preparation tips, college selection strategies and university experience in the JUPAS & Non-JUPAS experience sharing session organized by Careers Guidance Committee.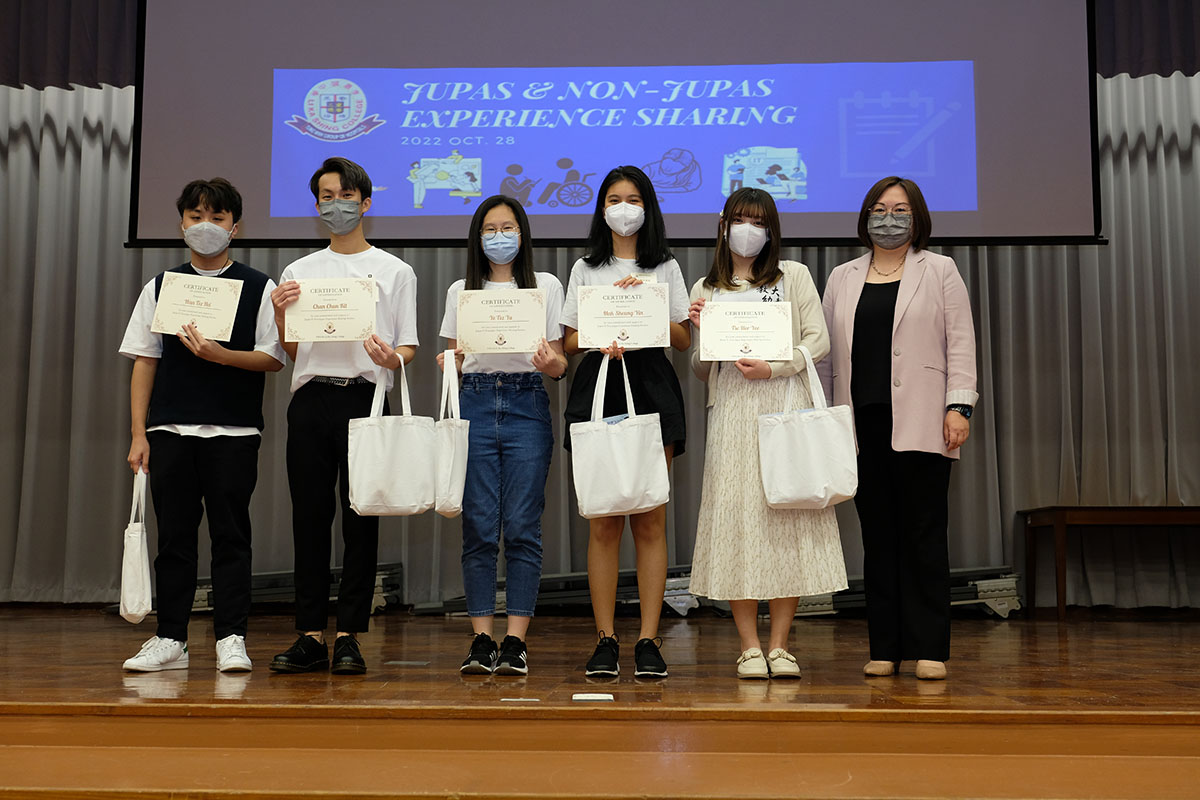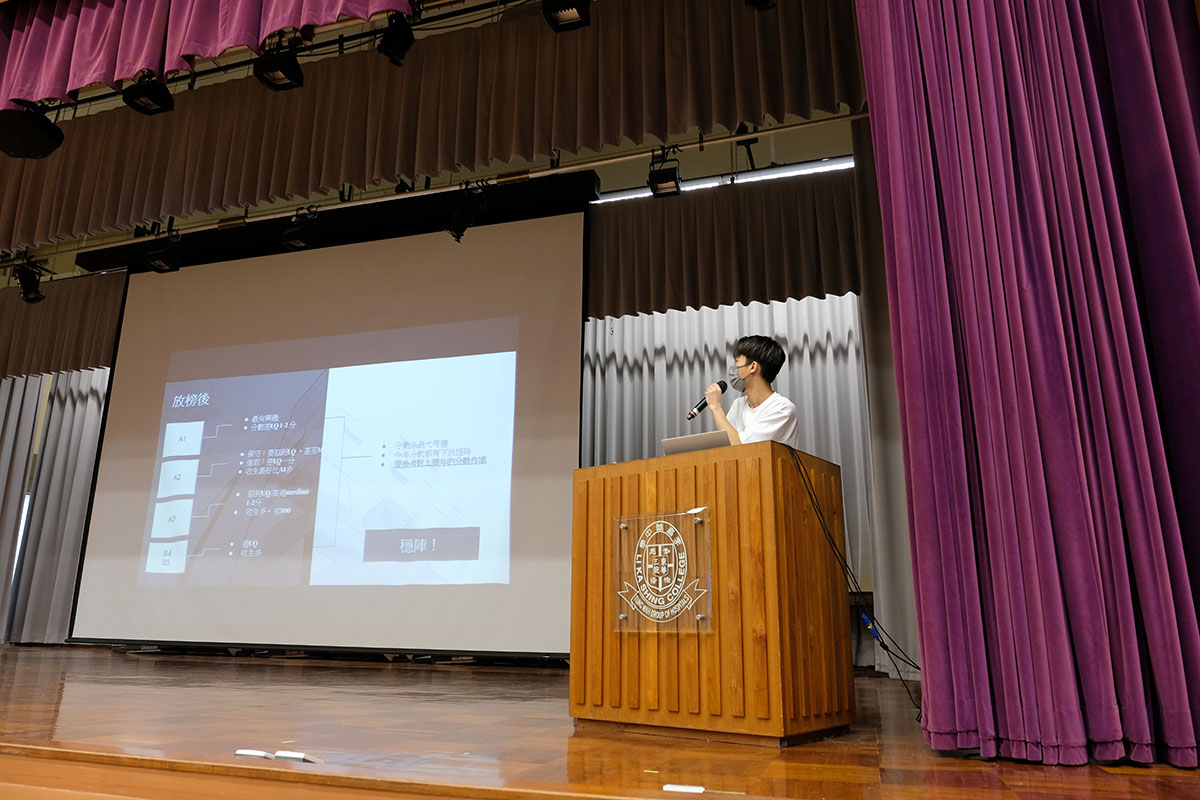 經過2個多小時的禮堂講座和課室分組分享,絕大多數中六同學都表示這次分享會能夠讓他們獲得有用的資訊協助聯招選科,效果獲得肯定。
The 2-hour event featured a talk on general admission information, followed by small-group seminars which allowed students to seek further advice on how to choose the right college major. The activity received high commendations from participants for being both interactive and informative.